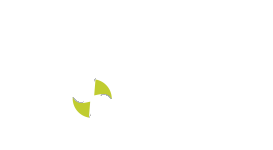 Energy
from Waste
A joint venture between Hitachi Zosen Inova and BESIX.
State of the Art technology to convert waste into energy
Contribution to a Sustainable Future
The process owes its name to the energy produced from the combustion of waste. The Flue Gas produced will be treated by State-of-the art technology to meet strict environmental standards while the steam produced will power a turbine, producing energy that can be fed to the grid.

Upon the delivery of the municipal solid waste, it is stored in a bunker. A crane team mixes and feeds the waste into the feed hopper. A ram feeder then pushes the waste onto the reciprocating grate. A fully integrated control system ensures stable and efficient operation, and optimises the fire position on the grate. The inert ash resulting from the complete combustion falls into the bottom ash extractor; where after, it can be transported to a bunker or storage area for metals recovery and further use.
The flue gas resulting from the combustion process is cooled down in the boiler. During the process, heat is transferred to water, producing steam. This steam is expanded in a turbine or used for heating purposes: the outcome is called combined heat and power (CHP).
Assures complete combustion & emission of:
The gases released from the waste are mixed with secondary air and the recirculated flue gases above the grate. This assures complete combustion and the lowest CO, NOx and VOC emissions. Re-circulation of flue gases also increases the plant's energy efficiency.
The energy released is used to produce super heated steam, which is expanded in a turbine generator to generate electricity. Flue gases are then cleaned to the strictest standards and are continuously monitored before being released at the stack.